*Section Editors' Meeting Room.
AVideoMagazine
is an online publication comprised solely of video. But that sounds booooooring so we like to say we're like that half cool/half geeky friend of yours who is always getting into a little bit of trouble and looking super stylish all the while. We deliver all of our content with a bit of wit and humor keeping our segments light while still being informative. We break stories by giving you a first look at some of the best and brightest artists, musicians, designers, models, comedians and personalities. We gravitate towards creative people who are right on the edge of breaking out into success, though we do love to sit and chat with our heroes when we get a chance. We cover everything from science and technology to music and pop culture via interviews, style reporting and original content.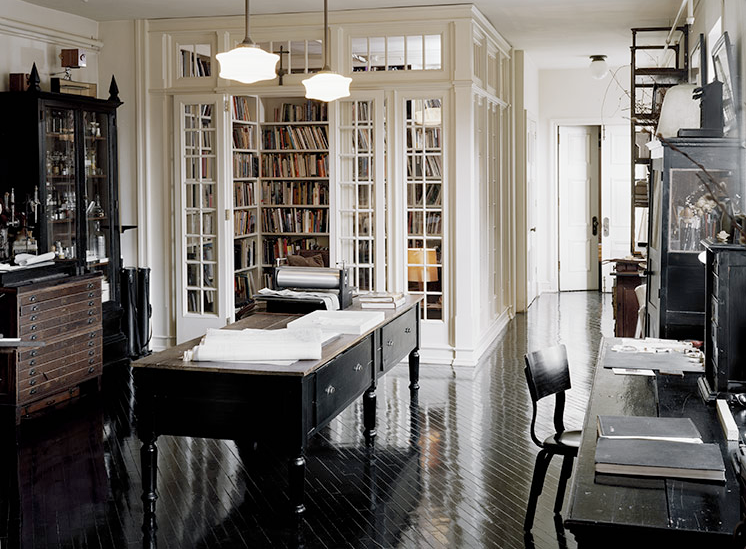 *Editor-in-Chief's Office, AVideoMagazine.
billi baracuda
lives in Brooklyn, New York where he splits his time between the internet and real life. He loves corndogs from carnivals, nicknaming the already nicknamed and has a honed talent for accumulating sweaters on chairs. He enjoys reclining, partying and drinking hot lattes. Gift ideas include anything having to do with Dunkin Donuts, Sony cameras, or Adidas as he is brand loyal to all three. He is a Parsons School of Design graduate who is now trying to get better at the art of plating a well cooked meal. He listens to The Kills, The Raveonettes and a bunch of electro, on repeat, with the occasional Jay Z track thrown in to keep his
boss like swagger
. He currently has crushes on Clemence Poesy, Emma Stone, Tina Fey, and Jessica Stam. His professional experience includes work as a music producer, fashion photographer, video editor and now editor-in-chief of
AVideoMagazine
.
*Video Edit Bay #1A-0117, Multi-section 'Final Check' Console + Office Reception.
We have contributors from around the globe and encourage contacting us about joining the team.
Our blog
is the best place to keep up with us on the day to day - we post relevant links for our video segments, behind the scenes material, cool videos/links from around the web and what brands/styles we're into. In short, we're super cool and way fun and the editor in chief is a total babe.
AVideoMagazine est. since 2010.
*Photos are not actually of the real AVideoMagazine HQ for security purposes. Just kidding.